YCDT's new Business Plan 20:20 Vision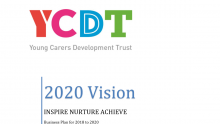 The Trustees and Management team of YCDT are delighted to publish their new Strategic Business Plan for the next three years.  It outlines bold plans for the growth  and development of the vital support given to young carers in the south west 
YCDT Inspire Day 21st August 2017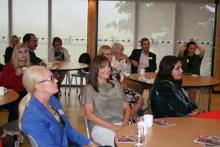 On 21st August, YCDT held its third annual Inspire event at the Kingswood School Sports Pavilion.  The Trustees were joined at the event by the Development Managers, the young people themselves and a number of our supporters.  The event gave everyone a chance to hear about some of the activities our beneficiaries have been part of during the past year and to celebrate their exam successes.  One of our Development Managers, David Keen, spoke movingly of how much he has enjoyed his mentoring role within the organisation and the day ended with one of the Trust's first Ambassadors, Amy Dyke, giving a wonderful account of her time with the Trust and the life-changing support she received.
YCDT & AVIVA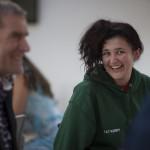 The Young Carers Development Trust has won £1000 following an announcement by the Aviva Community Fund. The funds awarded to the Inspire project from the Aviva Community Fund will be used to identify additional Young Carers in the area and to give them targeted and sustained support.

from Year 11 through to the first year of their chosen education/career path. This can be in the form of additional tutoring, books, equipment, revision aids, visits to universities, work experience opportunities etc. All this will help to develop the beneficiaries' skills, capacities and capabilities which will then enable them to participate in society as mature and responsible individuals and to inspire other Young Carers to aspire to achieve in their chosen field.

The Inspire Project competed with 700 other organisations around the UK to receive funding as part of the Aviva Community Fund 2016. The nationwide initiative which launched in September called upon passionate local residents to submit a project close to their heart to be in with a chance of securing funding ranging from up to £1,000 to £25,000.
Bath Bach Choir donates to YCDT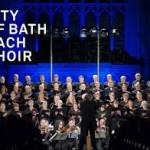 Every December, for the past 70 years, Bath Bach Choir has entertained locals and visitors to Bath with its three-night run of Christmas music concerts, known as Carols by Candlelight. Performed in the beautiful Regency Pump Room, the concerts attract a full audience to celebrate the true start of Christmas in Bath. Each year, the choir chooses two charities to support, and a collection is made at the end of each evening. Members of the choir can nominate charities, which can be local, national or international.

In 2016 Young Carers Development Trust was nominated by choir member Richard Garforth who put forward a compelling case for its inclusion. There were eight nominated charities – all highly deserving – but after a long and detailed committee discussion it was decided that YCDT would be one of the two choices. Bach Bach Choir is delighted, therefore, to be making a donation of £540 and wishes YCDT well with its ongoing work in and around Bath