BBC Radio Bristol Interview YCDT Young Carer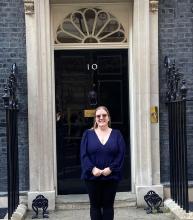 YCDT's Young Carer Amy Riley Interview on BBC Radio Bristol!
Amy Riley was the first young carer YCDT supported and, now an adult and professional working for the NHS, supports YCDT as an Ambassador in many different ways. As part of Carers Week Amy was interviewed live on BBC Radio Bristol talking about her life as a young carer, and the impact YCDT had.
Amy was also part of the YCDT trip to meet Mrs Murty at 10 Downing Street! YCDT is very proud of Amy and all she has achieved, and so grateful for her continued support.
YCDT's young carers visit 10 Downing Street!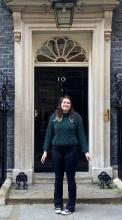 On 20th April 2023, the Young Carers Development Trust was invited to bring 28 of its young carers to a fabulous afternoon tea followed by the opportunity to meet with Mrs Murty. These exceptional young people spent an hour talking with Mrs Murty, as she listened to their unique experiences in supporting and caring for their loved ones. Mrs Murty asked insightful questions and thanked the young carers for their extraordinary contributions to their families and their local communities.
Thank you Mrs Murty, the experience I had at 10 Downing Street was above and beyond. Thank you for inviting us and learning more about our stories. - Young carer, Hannah
Once we arrived at Downing Street we had a lovely afternoon tea followed by an hour with Mrs Murty who listened to our young carers experiences, asked insightful questions and answered questions from our young carers. It was an amazing day and we are so proud of young carers for the questions they asked Mrs Murty and for being able to share their lives as young carers.
I entered the room with some understanding of their work but I left moved, inspired, humbled and grateful for what these young people do for their families but also for their communities – Mrs Murty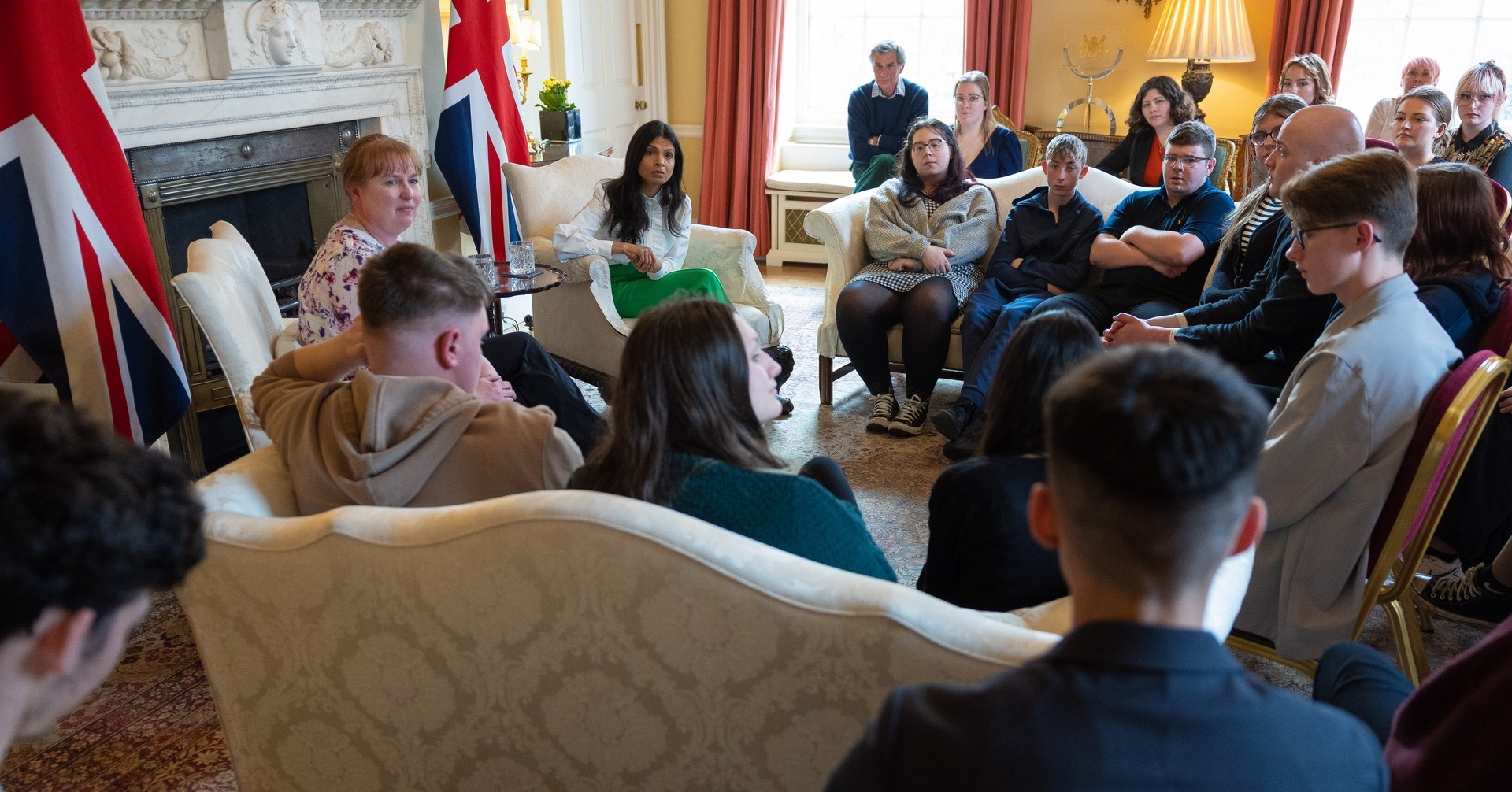 2023 YAC Aspiration Conference Success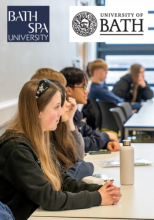 On the 5th April 2023 YCDT delivered its second in-person Young Adult Carers' Aspiration Conference at the University of Bath. As a small charity, YCDT relies entirely on donations and grants so are extremely grateful to the University of Bath and Bath Spa University for funding this year's event.
The venue worked brilliantly, giving younger carers real insight into university life, its buildings and facilities and a tour at the end of the day.  Young carers could choose 3 of nine workshops to attend in addition to a  final Q&A session attended by all.
We have received fantastic feedback from over 40 of the young carer attendees, demonstrating not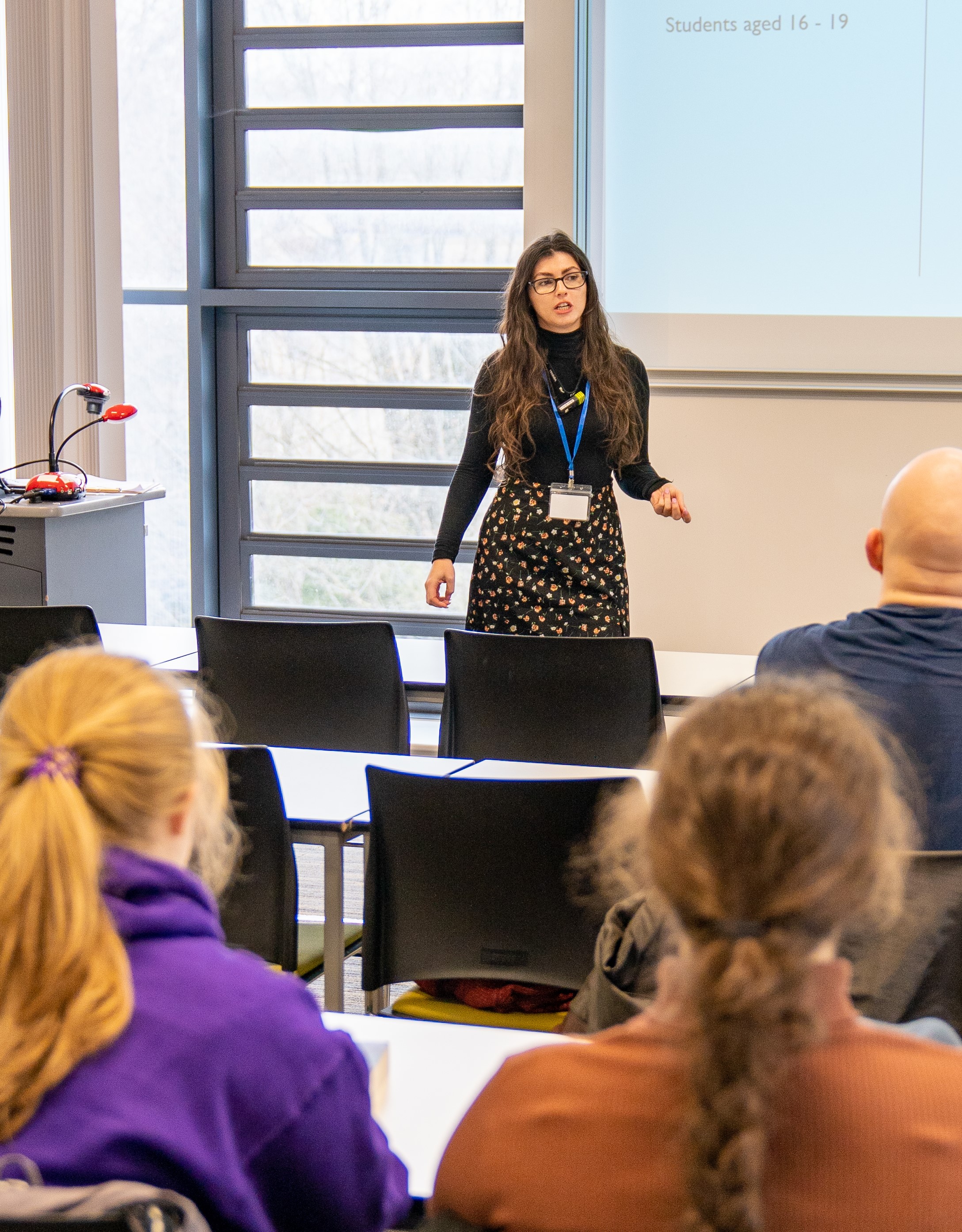 only that everyone enjoyed the day and it helped reduce isolation and to make new friends, but also in terms of outcomes for future educational aspirations.
Many of those attending had already decided to go onto university but for the 23% who hadn't, as a result  of attending the workshops, they felt university was now an option for them - incredible!
The event was open to a wider area this year with services present from areas in which YCDT had not previously operated, including Dorset and South Wales. We hope to open referrals to Gwent from  2023 and more counties in 2024 and beyond.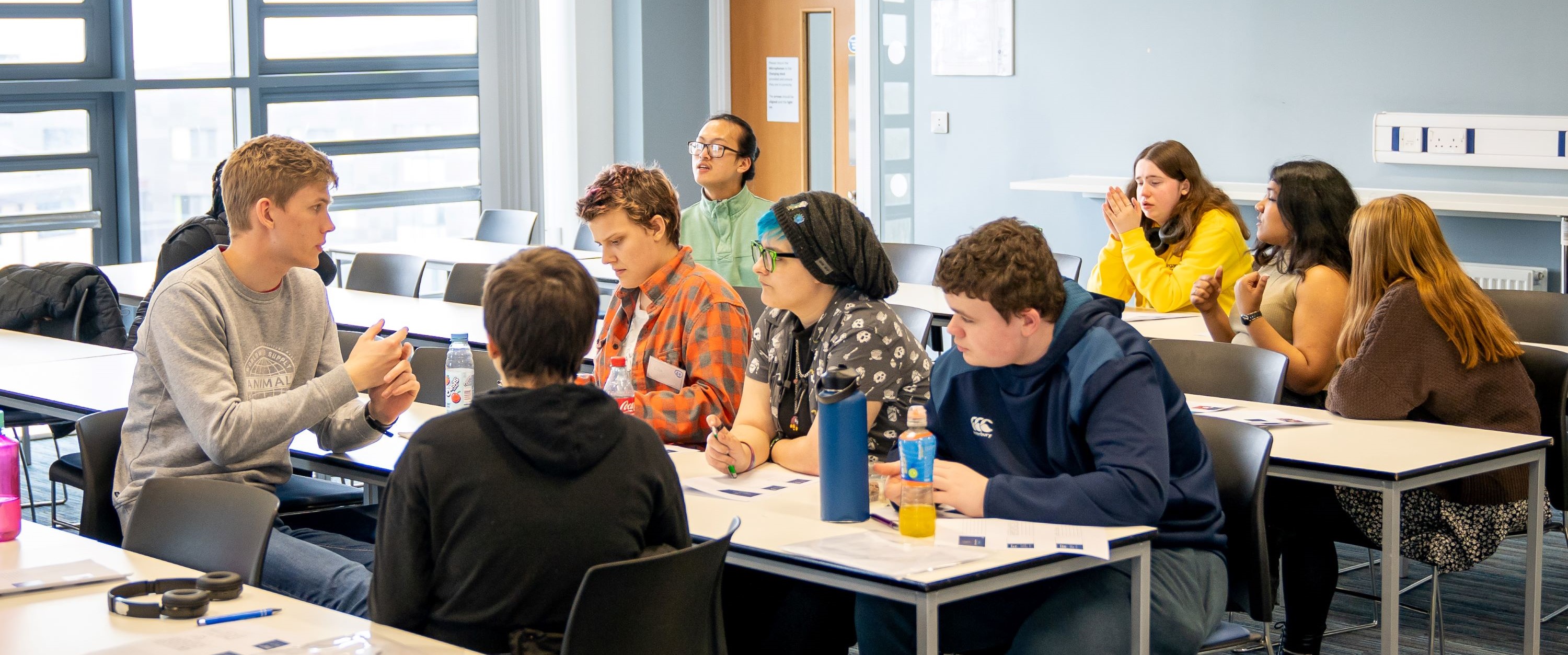 YCDT Impact Report 2023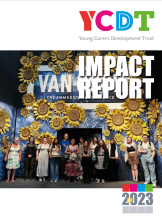 We are delighted to share our latest Impact Report, demonstrating the life-changing impact we have had, the journey our amazing young carers undertake and their thoughts on the difference YCDT has made to their lives:
Created by one2one Design Group
Spectacular YCDT gala dinner helps ward off winter blues!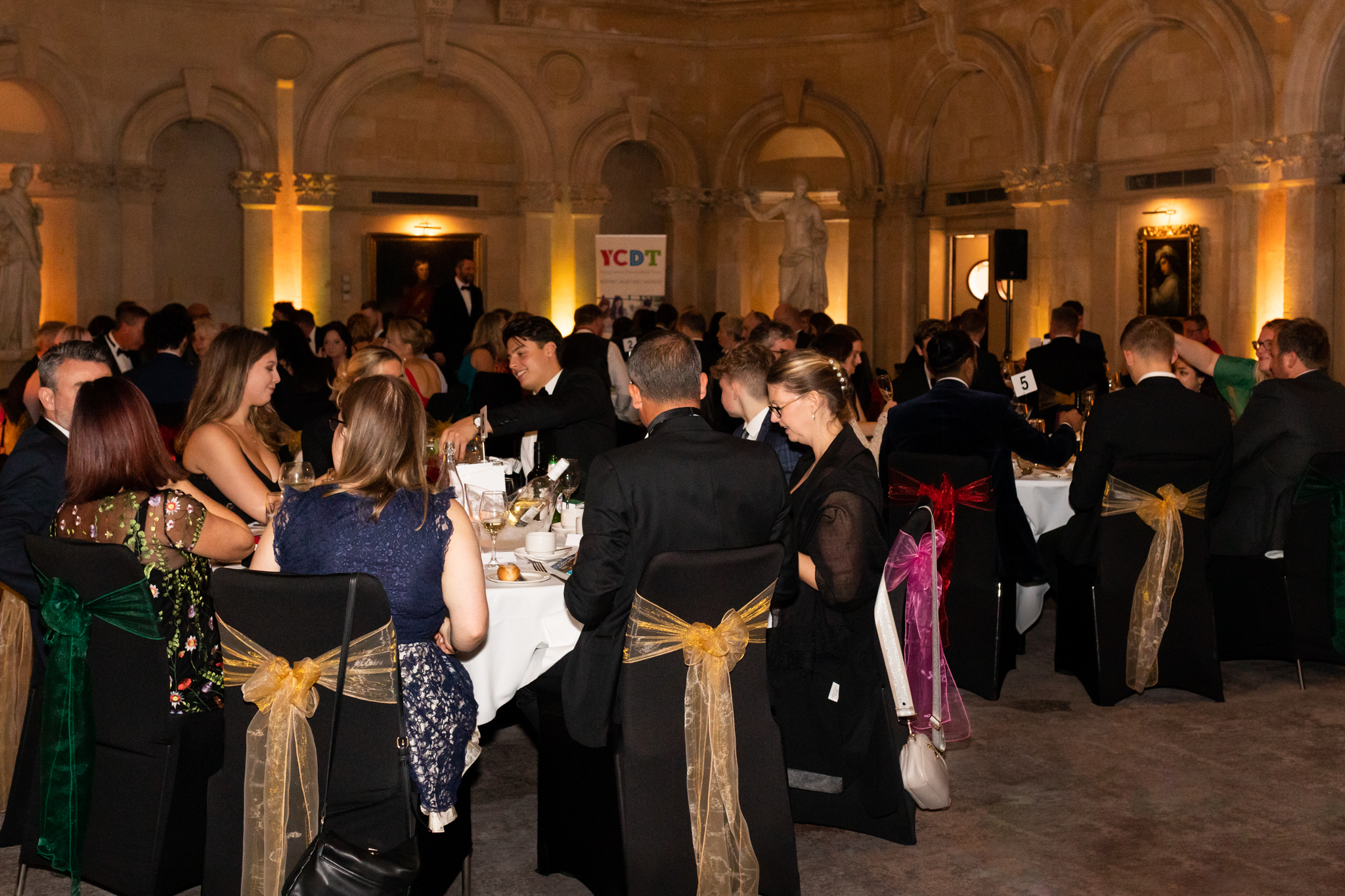 Even a room as spectacular as the Bristol Royal Marriott's Palm Suite, can't have seen too many occasions as fine as our YCDT gala dinner on Thursday 10 November.
A massive thank you to all the individuals, businesses and organisations who helped us celebrate the evening in style, with particular thanks to BOM IT Solutions, Bath Life, Almeda, and Edge tax for their generous sponsorship and fantastic company.
The evening was held in memory of our development mentor Bryan Daly, whose enthusiasm for life greatly impacted both the young carer he supported and the whole charity, and it was a real honour to have so many of his family and friends there with us.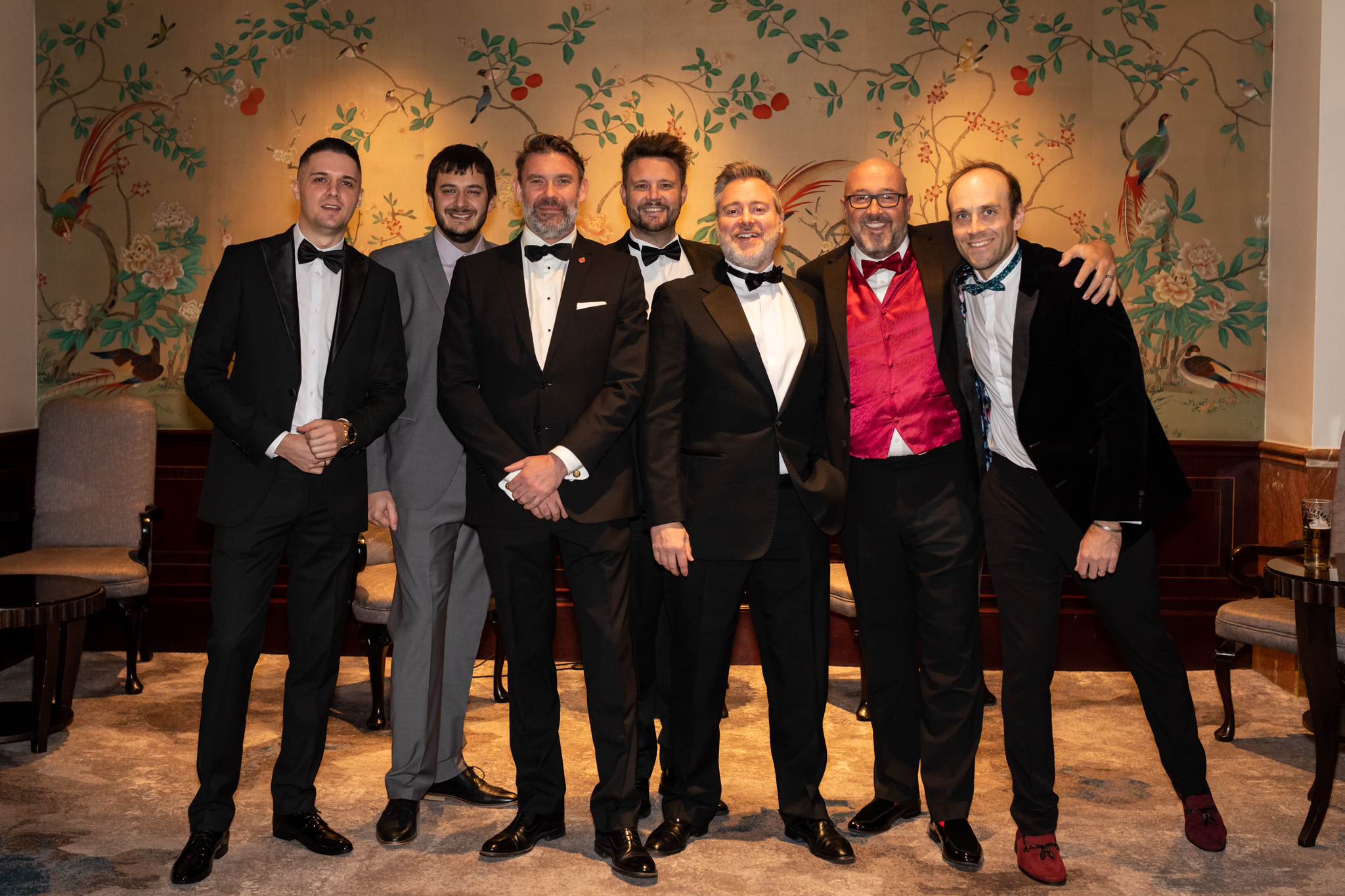 The event was an overwhelming success, with fine wine, fine dining, and fine theatre, all clearly enjoyed by close to 100 guests!
Tailored suits and exquisite dresses made the most of our red carpet reception (no, really, we had an actual red carpet), whilst a throng of paparazzi, bulbs flashing, helped add to the gravitas of the black tie event.  
The paparazzi in question were the creations of the fantastically talented, Natural Theatre Company, who's three interactive performances brought a unique flavour and welcome comic touch to an evening of celebration.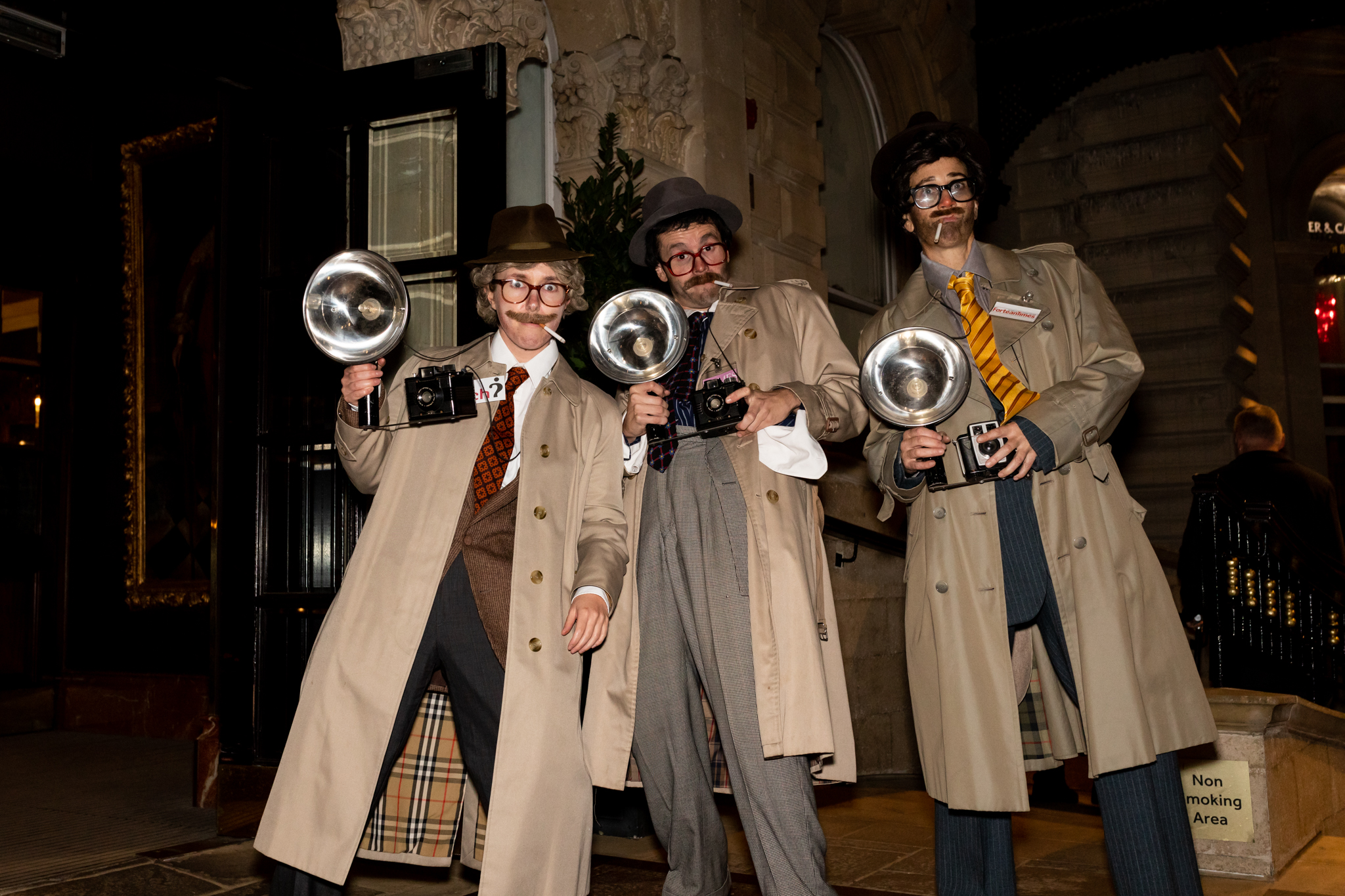 Much more significant than the razmataz however, was the opportunity to hear first hand the stories of some of the incredible young carers we support and to celebrate their innumerable successes. 
The stories of Alise Ashby, Phoebe Craig, Oli Baker, Amy Riley (YCDT's first ever young carer), and Louis Pang, helped put the enormity of the challenges faced by young carers centre stage, reminding us all why we were gathered - to help YCDT continue to positively affect the lives of young carers. As Bryan Daly's mentee, Louis' experiences in particular reminded us of the transformative work our development mentors do and of the enormous gap left by Bryan's passing.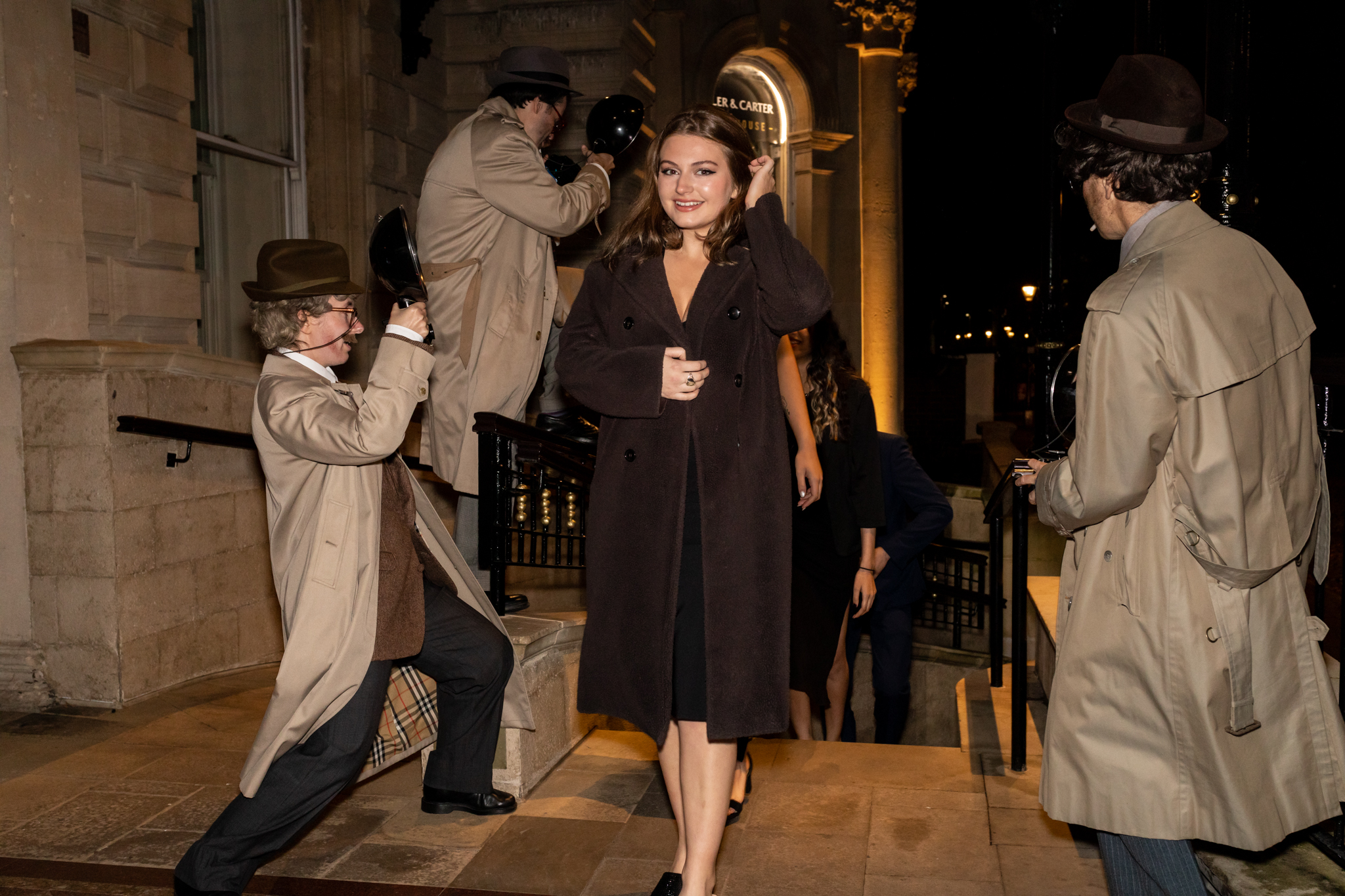 An enormous thank you must also go to the businesses and individuals who kindly donated to our raffle, with prizes including: Bristol Ensemble Chamber Orchestra tickets, signed Gloucstershire cricket & Bristol Bears shirts, raceday experiences, and even two Samsung Galaxy tablets, courtesy of event sponsors, BOM, to name but a few!
Holding an event of this scale was highly rewarding and we are already looking forward to our next event, the YCDT 10th anniversary party in September 2023!!