A Huge Thank You to BOM IT Solutions!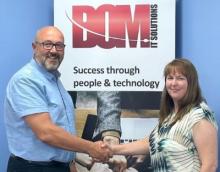 BOM IT Solutions is a family-owned private company based in Bristol and has been involved with IT since the arrival of the first IBM compatible PC. They provide a range of technology solutions from all things cloud to software as a service, whilst maintaining more traditional IT infrastructures with on-premises support to businesses of all sizes. In business for over 60 years, specialising in delivering relevant technologies to new and existing customers spanning across Network Services, Cloud & Cyber Security. BOM IT Solutions is a technology-managed service provider for over 150 companies who customer base spans across every facet of industry, from Finance to Automotive working with SME to Enterprise. Working with such a broad range of customers helps BOM gain a deep understanding of what products, services, and support any given industry requires from its technology partners and allows its specialists to advise on best practice.
BOM are delighted to be the technology and support partner of YCDT, charity that has huge impact in and around the Bristol area. BOM being a "People first, technology's covered" organisation, we felt that it was a great fit and we are delighted to be supporting grass roots young carers and the charity as a whole. 
- Andy Carter (MD)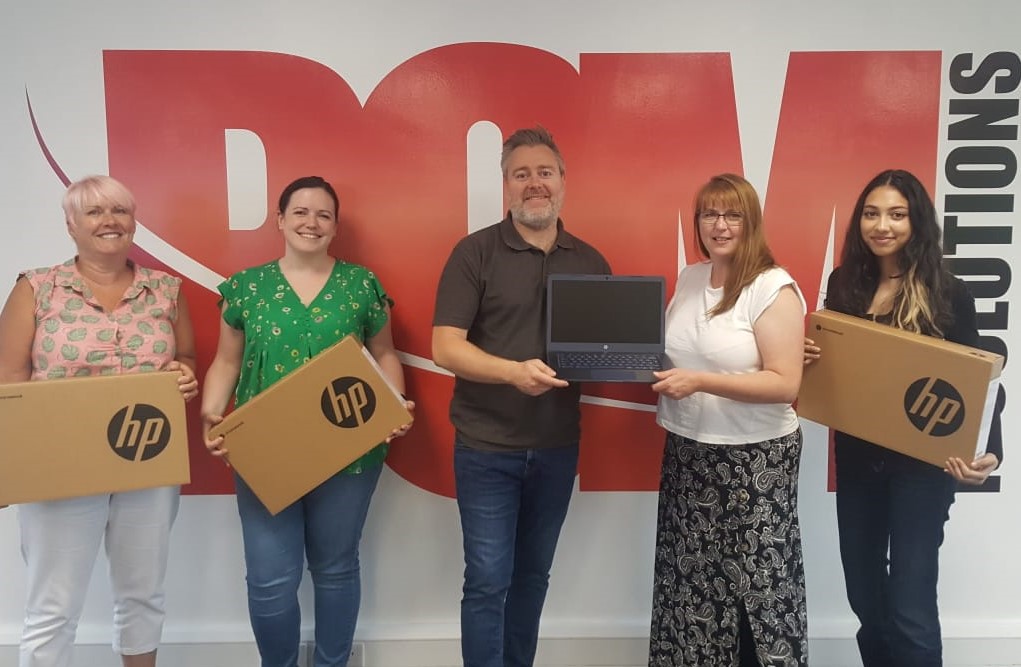 BOM Solutions has had a huge impact on the charity, including supporting the growth of the charity through a series of development sessions, supporting our IT & Technology needs and they are also very generously directly supporting one of our young carers.
The incredible support doesn't stop there, BOM also recently donated 10 HP laptops to YCDT's new 2022 young carers to support them in their studies.
A huge thank you to BOM IT Solutions – your support has been unparalleled and through it we can reach a greater number of young carers and effect truly positive change in   the lives of these extraordinary young people. 
https://bomitsolutions.co.uk / telephone: 0800 038 7222
Van Gogh Exhibit in Bristol: The Immersive Experience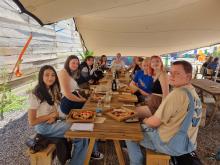 The YCDT staff and young carers visited the new Van Gogh Exhibit in Bristol last weekend. 
The trip was organised by YCDT Service Manager Mel,
It was fantastic to see so many of our young carers come together, make new friends, try something new and have a break from their caring responsibilities, but most of all just to have fun!
The award winning immersive experience was thoroughly enjoyed by all!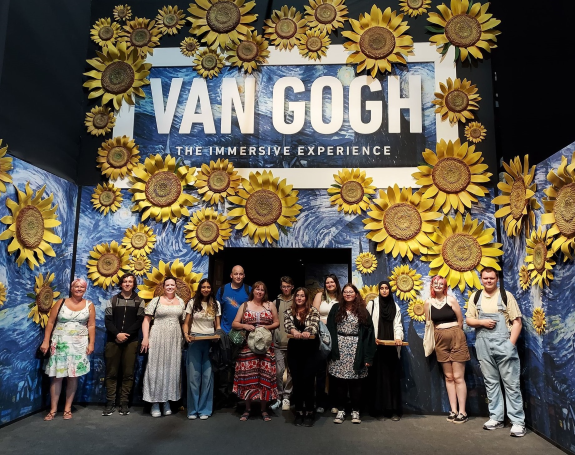 Congratulations Oli!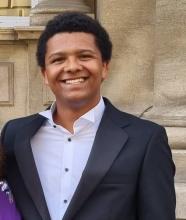 YCDT is absolutely delighted to report that Oli won the Overall Young Hero at the Community of Purpose's 2022 Bristol Young Heroes Awards.
We couldn't be prouder of Oli who cares for his mother who has very serious physical health issues which impacted on her mental health.  The awards aim to shine a light on those who have overcome difficult circumstances, made a difference to the lives of others, or achieved something extraordinary, all of which Oli has already done at his young age.
I'd like to say a huge thank you to Kevin and Izzy from UK Digital Marketing for sponsoring the Caring Hero's award
I would also like to say thank you especially to everyone at GKN Aerospace for sponsoring the Overall Hero category - I cannot possibly express how grateful I am
Oliver is in his fourth year of YCDT support, and having completed a highly successful course at specialist carpentry college, Didac, Oli is looking forward to starting his carpentry apprenticeship in September 2022, taking his skills to the next level.
I was introduced to the Young Carers Development Trust who believed in me and supported me whilst I was going through my GCSEs. After I left school, they managed to find a wonderful college so I could progress into where I am now. Many years ago, I never would've thought this is where I'd be now, however with the support of so many of you, I am
Karina, Oli's mentor and YCDT Charity Manager said "Listening to the incredible stories and journeys of the young people at the awards ceremony was humbling and inspiring. They are all such amazing people"
YCDT Would also like to thank Community of Purpose, GKN Aerospace and all those who supported the awards.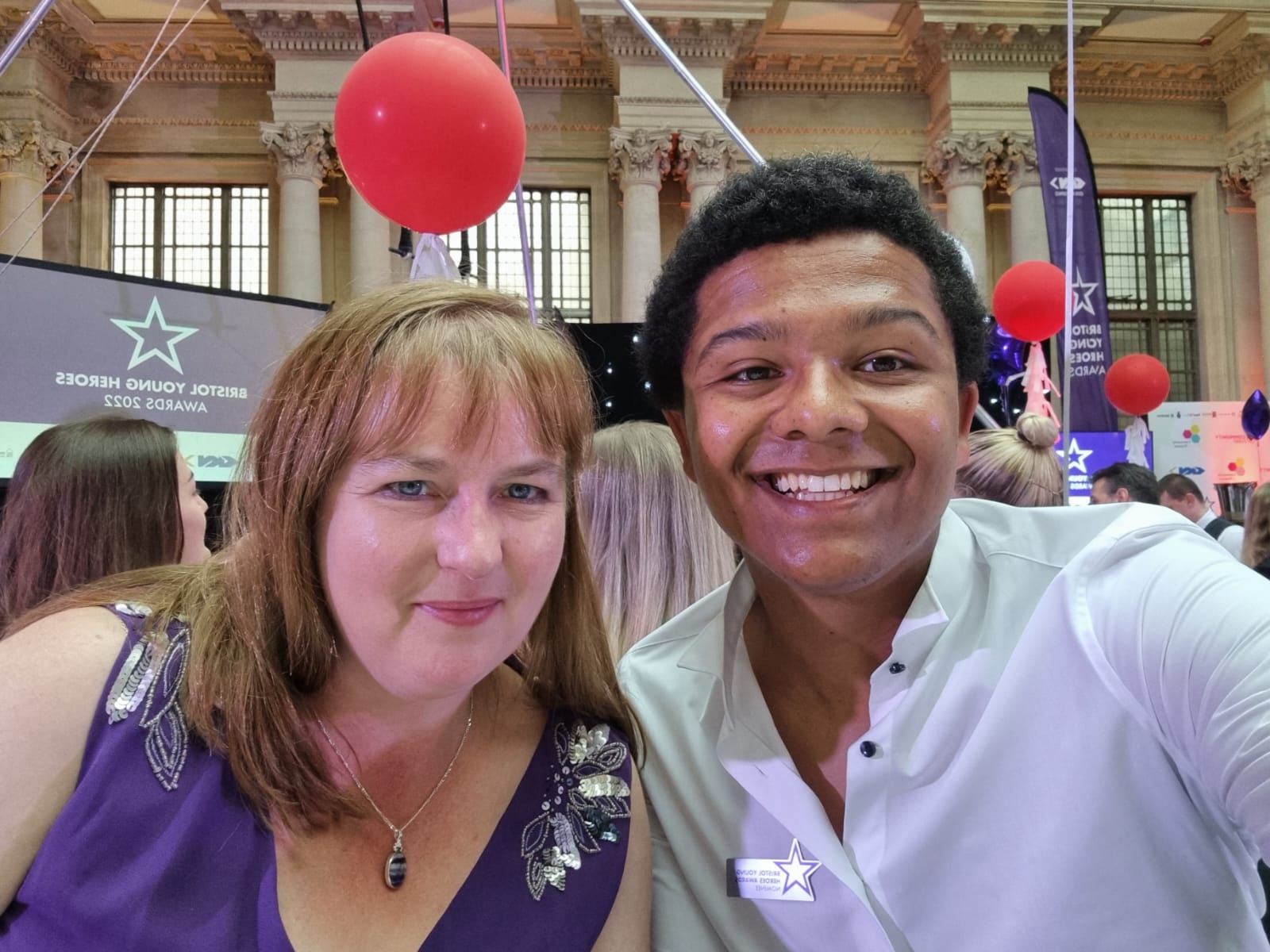 Oli at the awards with his Mentor and YCDT Charity Manager, Karina
YCDT Young Carer Finalist at the Bristol Young Hero Awards 2022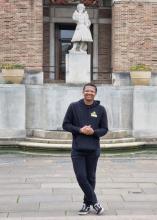 YCDT is enormously proud of young carer Oli, who is a finalist in the Caring Hero category at the Bristol Young Heroes Awards this year.
The awards aim to shine a light on those who have overcome difficult circumstances, made a difference to the lives of others, or achieved something extraordinary.
Oli is a finalist in the Caring Hero category which is defined as "A young person who is looking after a member of their family and sacrificed a lot by putting someone else's needs above their own.".
Oli always puts others before himself and is an inspiration to all around him, despite what challenges he might be facing. He is so well deserving of being a finalist for this award and I am honored to be his Mentor. All at YCDT wish him good luck for the finals! 
Karina, Oli's Mentor and YCDT Charity Manager. 
In line with YCDT's objectives,  nominees of these awards often report a significant boost in self-confidence, aspiration and said they were more likely to try something new.
The awards culminate in a special gala awards night for the young people and their family and friends to enjoy on 15th July.
Well done Oli!
First In-Person YAC Aspirations Conference a Success!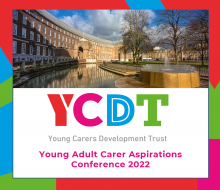 More than 40 young carers attended our first in-person Aspirations Conference on 20th April in Bristol City Hall and had access to a huge variety of workshops including, Employability Skills, Exploring Higher Education, Exam Ready, University Finance, Coping with Stress and more.
Following a welcome speech from the Liberal Democrats leader, Sir Ed Davey, the young carers heard from some of our own YCDT Ambassadors along with speakers from a selection of universities and support organisations.